Diwali sweet recipes are the most interesting things in all Indian homes right now. These Diwali sweet recipes will come in handy to try out something new this Diwali!
Sweets and festivals complement each other. And when it comes to Diwali, mithai is being prepared in every household. We have got you a mix of traditional, new and regional Diwali sweet recipes that everyone will love.
Diwali or Deepavali is the Hindu festival of lights celebrated on the Amavasya of Kartik month every year. Diwali is India's biggest and most important festival. The festival gets its name from the row of clay lamps which were lighted when Lord Rama returns to Ayodhya after years of exile. This day people exchange sweets between them and children are busy in making rangoli and decorating their homes. Diwali and sweets/desserts have a strong connection. Diwali is just round the corner, so,  start preparing mithai/ desserts at home with these easy and quick recipes.  Here are our top 10 Diwali sweet recipes that spread happiness. Also, if you are looking for some great savories to make at home for Diwali, please check our top Diwali snack recipes!
Shahi Malai Bread Diwali sweet recipe
If you have not prepared any sweet beforehand,  then you must try this 5 minutes easy dessert. It takes just 5 minutes, prepared with easily available ingredients and tastes heavenly.
Please click here for recipe – – > Shahi Malai Bread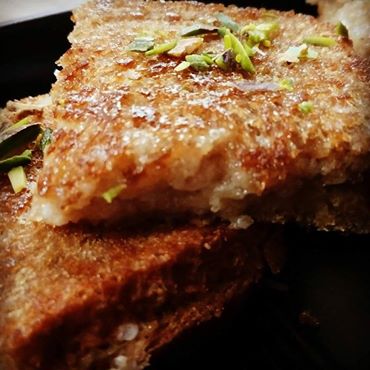 Mastani Pudding Diwali sweet recipe
A quick and yummy dessert prepared just by assembling the ingredients. Different flavors in a single dessert makes it tempting and irresistible.
Please click here for recipe – – > Mastani Pudding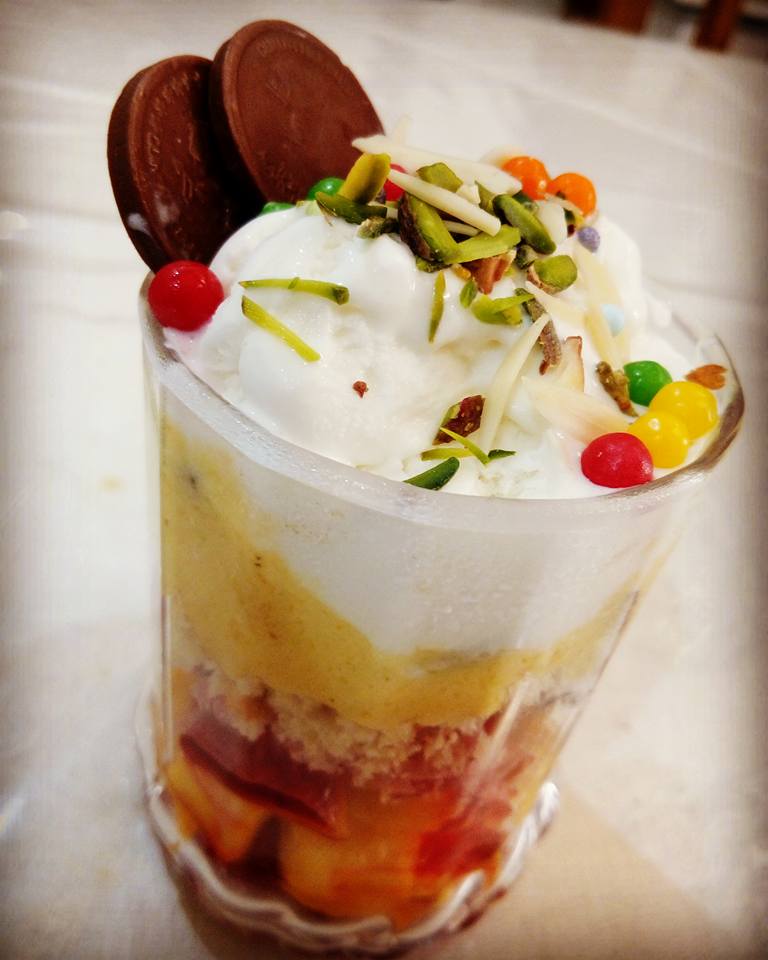 Kalakand Diwali sweet recipe
A mouthwatering sweet of Rajasthan that is prepared using milk is one of the mithai that you can gift to your family and friends. Do not buy sweets from market this year,  prepare them with love at home.
Please click here for recipe – – > Kalakand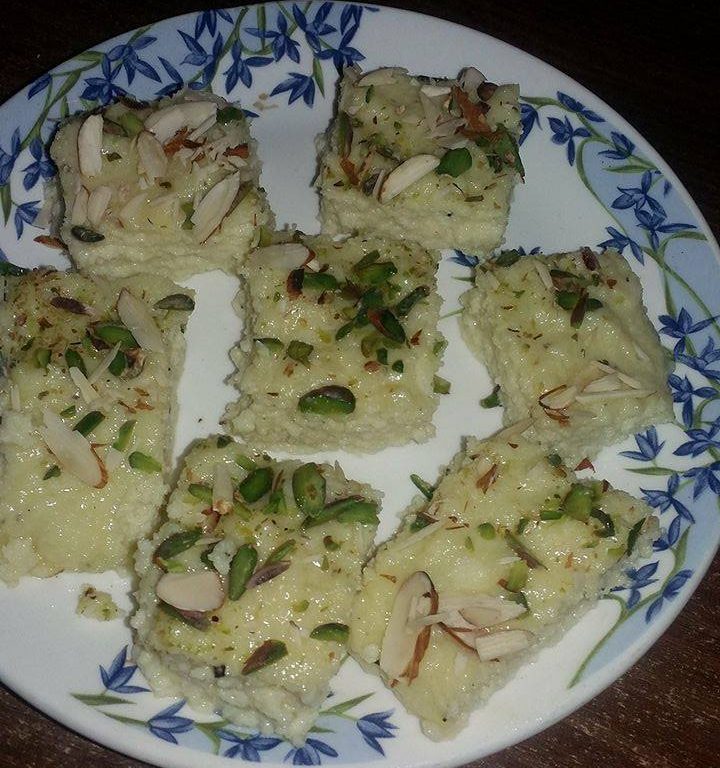 Bread Rasmalai Diwali sweet recipe
The biggest timesaver in my experience to make Diwali dessert is bread. This recipe uses bread to make yummy dessert to be served to your family and friends.
Please click here for recipe – – > Bread Rasmalai
Coconut Laddu Diwali sweet recipe
Laddus made using coconut is one of the popular giveaways during Diwali. This year surprise your friends and family with home made treats.
Please click here for recipe – – > Coconut Laddu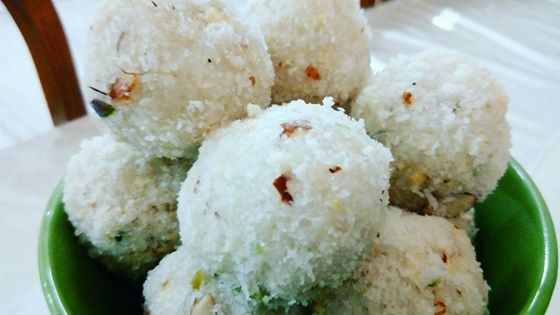 Besan Barfi Diwali sweet recipe
Your guests will surely enjoy Diwali much more when you serve a platter full of Besan barfi. This traditional Besan barfi made using besan, ghee and few other ingredients will just melt in your mouth, leaving an everlasting taste.
Please click here for recipe – – > Besan Barfi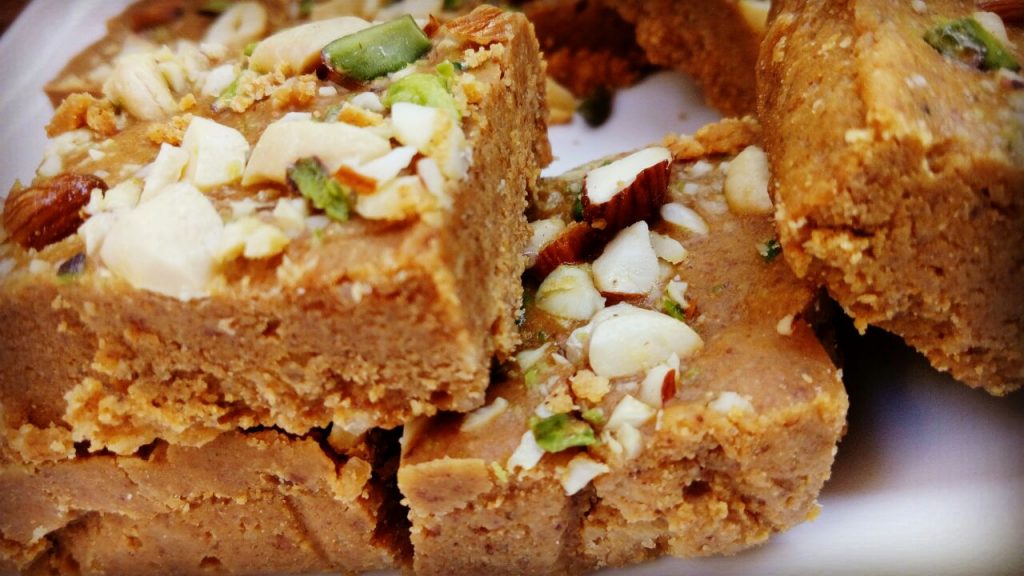 Bread Burfi Diwali sweet recipe
Festivals are complete when you have a platter full of sweets and a home filled with celebrations. This burfi recipe is quick and easy to prepare and is a perfect sweet for those who do not want to spend too much time in kitchen.
Please click here for recipe – – > Bread Burfi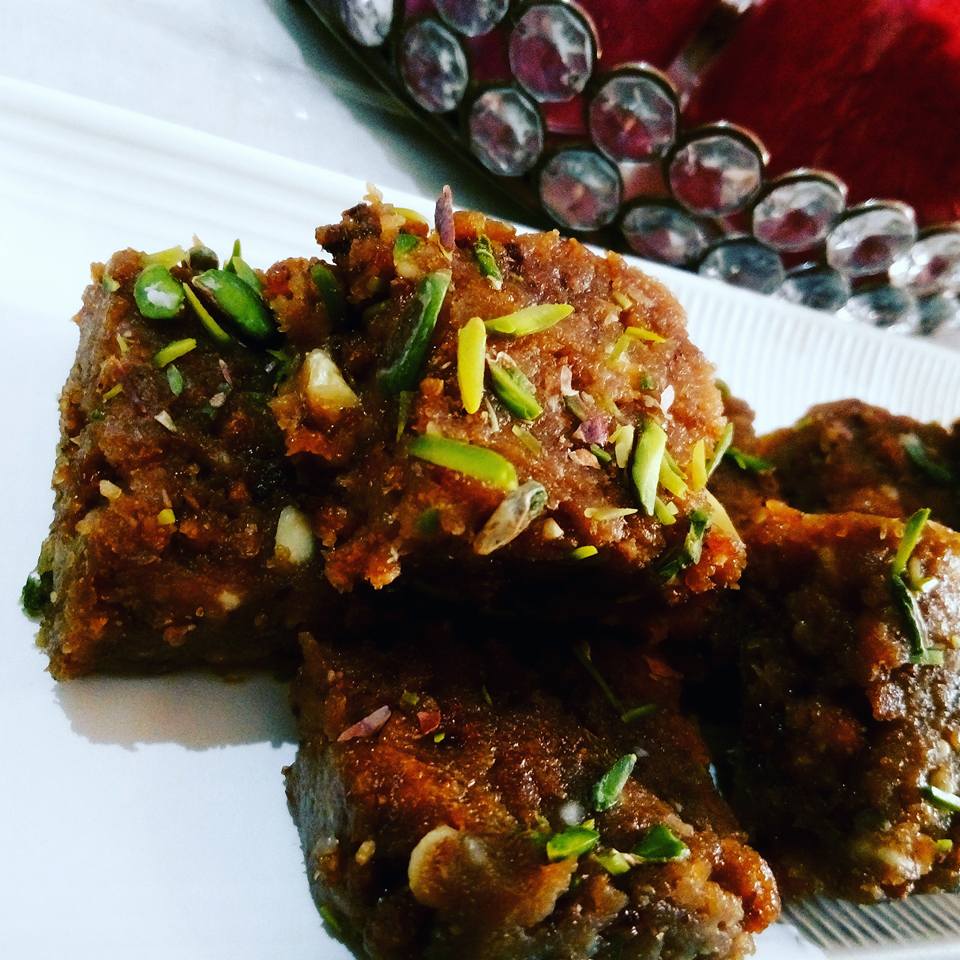 Chum chum Diwali sweet recipe
Chum chum is a bengali delicacy that you can make at home using Chenna. It is oval in shape and is generally served dry with khoya stuffing or rolled in coconut or served with rabdi.
Please click here for recipe – – > Chum chum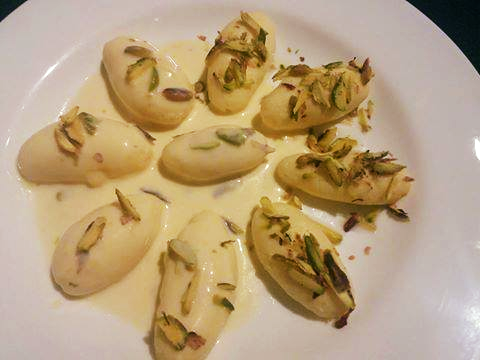 Mohanthal Diwali sweet recipe
It is a traditional Rajasthani mithai that is prepared on auspicious occasions, especially Diwali. Besan, khoya, ghee and nuts are combined together to make square shape burfi.  Ghee roasted besan gives a rich flavor and melt in mouth texture.
Please click here for recipe – – > Mohanthal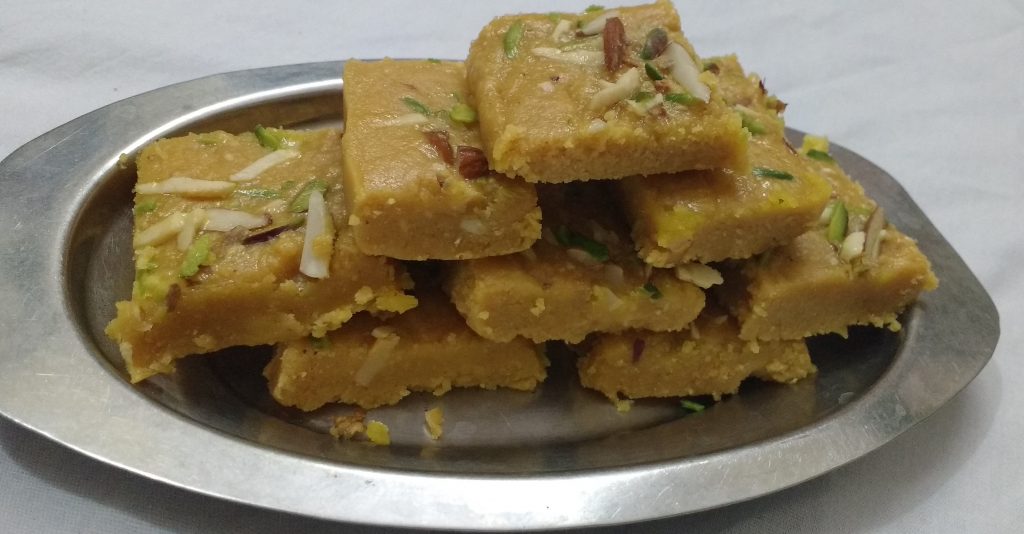 Paan Nariyal Ladoo with Gulkand Diwali sweet recipe
Stuffed  with gulkand at centre,  these ladoos are made using betel leaves and coconut. They are absolutely easy to make and are extremely tasty.
Please click here for recipe – – > Paan Nariyal Ladoo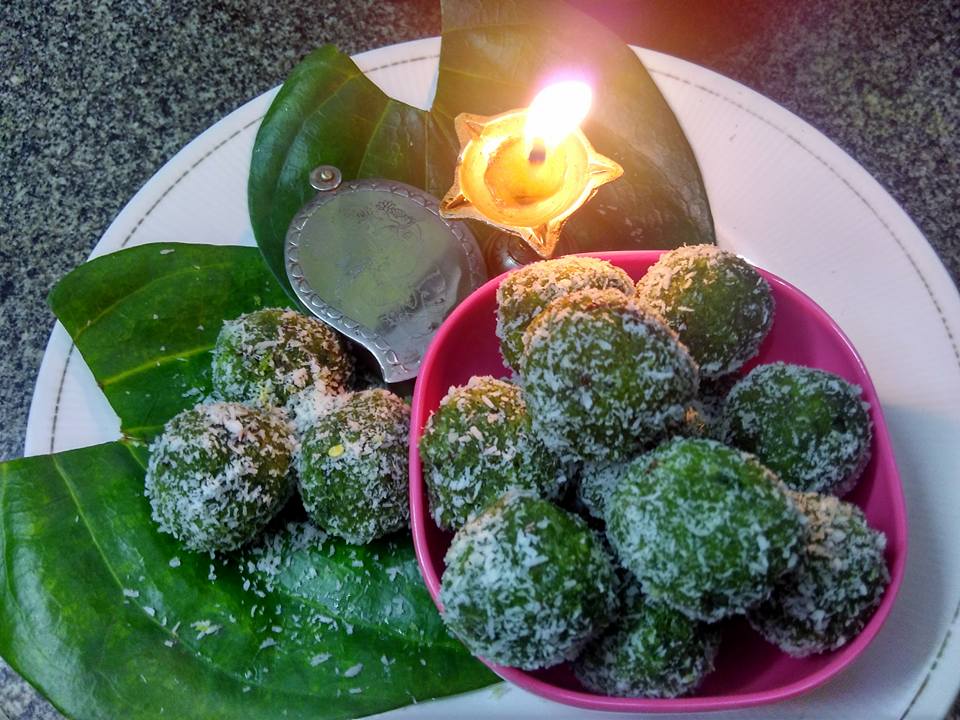 Everyday ingredients and few minutes are all you need to spread bright smiles on the faces of your family and friends. Serve the sweet tooth in minutes with these Diwali Sweet recipes and let your near and dear ones sparkle with satisfaction.