Easy pasta recipes for you, which can be cooked for guests, as well as anytime as you wish. These easy pasta recipes are quick, delicious and will leave your guests contented.
Pasta is native of Italian cuisine. Due to globalization, today it is very easy to find any cuisine in any country. Hence easy pasta recipes can be cooked wherever you are. Curry was of Indian origin, but it is dished out in almost every country today. Whichever part of the world you are in, you will be amazed at the variety of cuisines offered. The world has become a small and better place in terms of food.
You can have the recipe of any country at your fingertips on internet. You can add your own imagination and creativity and come up with innovating a new recipe. It is very hard to stick to authenticity when cooking is concerned. Every single house in a neighborhood makes same recipe in various ways and that's what makes food quite interesting!
Pasta is made of durum wheat.  Fresh pasta is made for instant cooking and dried one is for storage.
Different popular types of pasta are, penne, macaroni, spaghetti, fusilli, gnocchi, bowtie/farfelle etc depending on their shapes. Indian suji and sewaiyan are also a kind of pasta.
Béchamel white sauce easy pasta recipe with video
Pasta cooked in béchamel sauce is mouthwatering as well as healthy. It will be an instant hit among kids.
The colors are so inviting that people will enjoy the wonderful dish.
Please click here for the recipe-> Bechamel White Sauce Pasta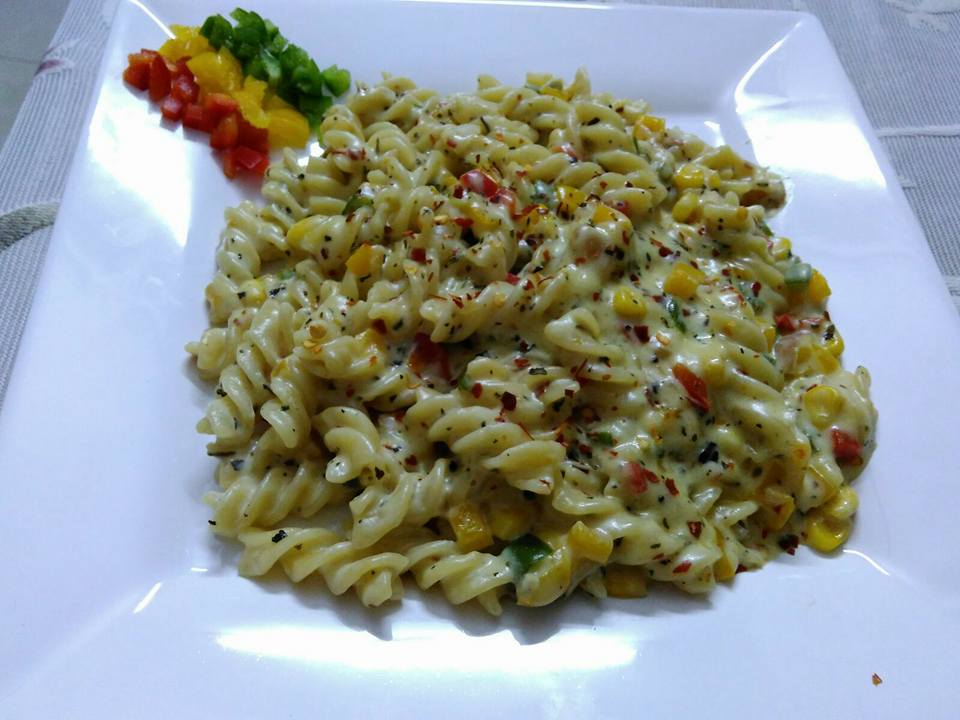 Baked pasta with brinjal – healthy meal 
Who says brinjals do not have nutrients? Pasta along with brinjals is a healthy and nutritious option to feed children who otherwise hate eating briinjals.
Please click here for the recipe-> Baked Pasta With Brinjal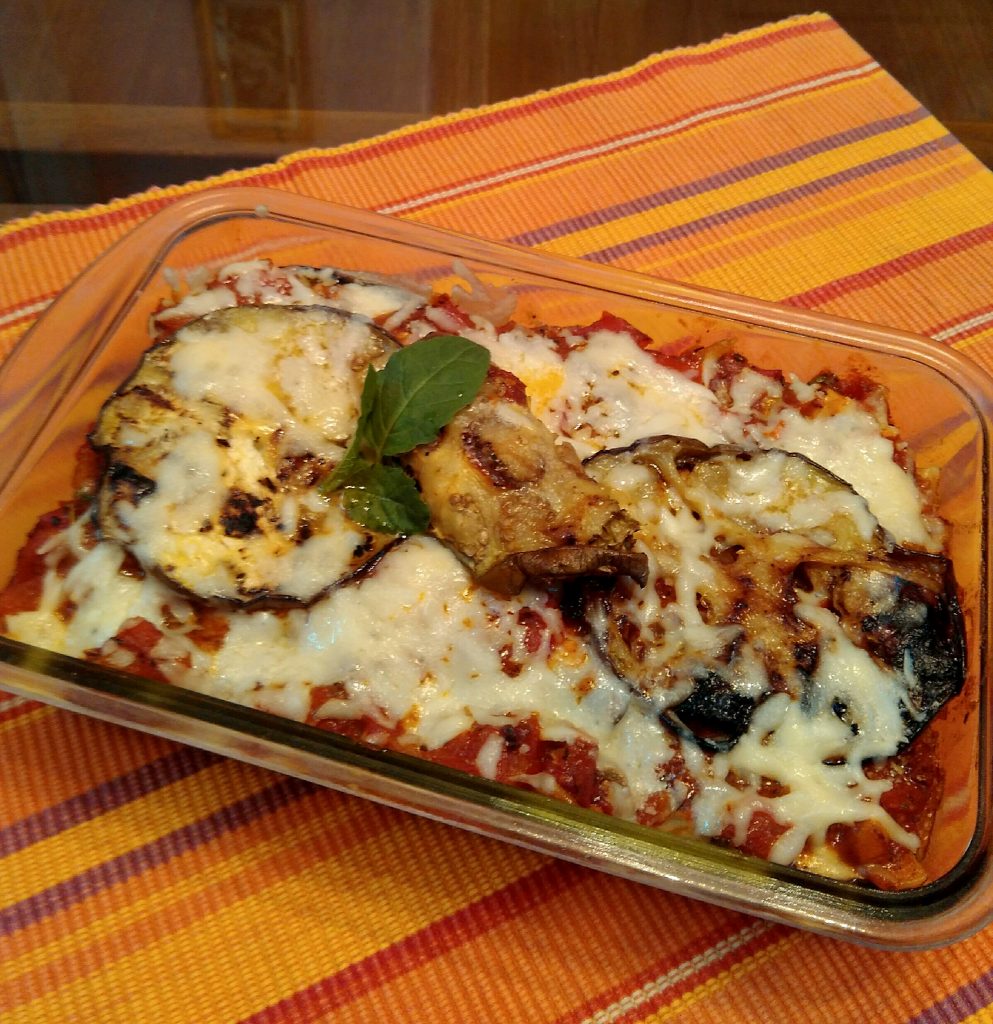 Spicy penne easy pasta recipe in red sauce
Cooked in red gravy the pasta looks inviting and appetizing . It can be made within no time and will be liked by the guests. The spicy flavors are liked by us Indians. Hence it will be appreciated a lot.
Please click here for the recipe-> Spicy Penne Pasta In Red Sauce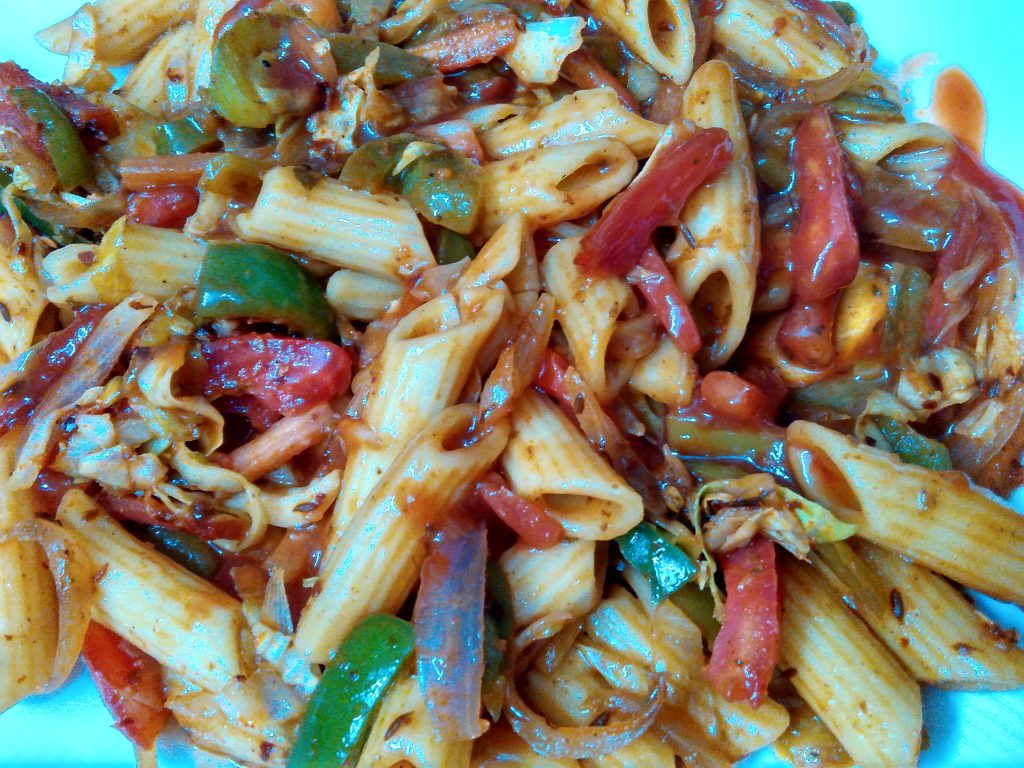 Veg macaroni easy pasta recipe in Indian style 
Cooked in indigenous style this will leave your guests craving for more. As it will be enjoyed by the ones who are traditional in their taste. It is cooked in Indian flavors.
Please click here for the recipe-> Veg Macaroni Pasta In Indian Style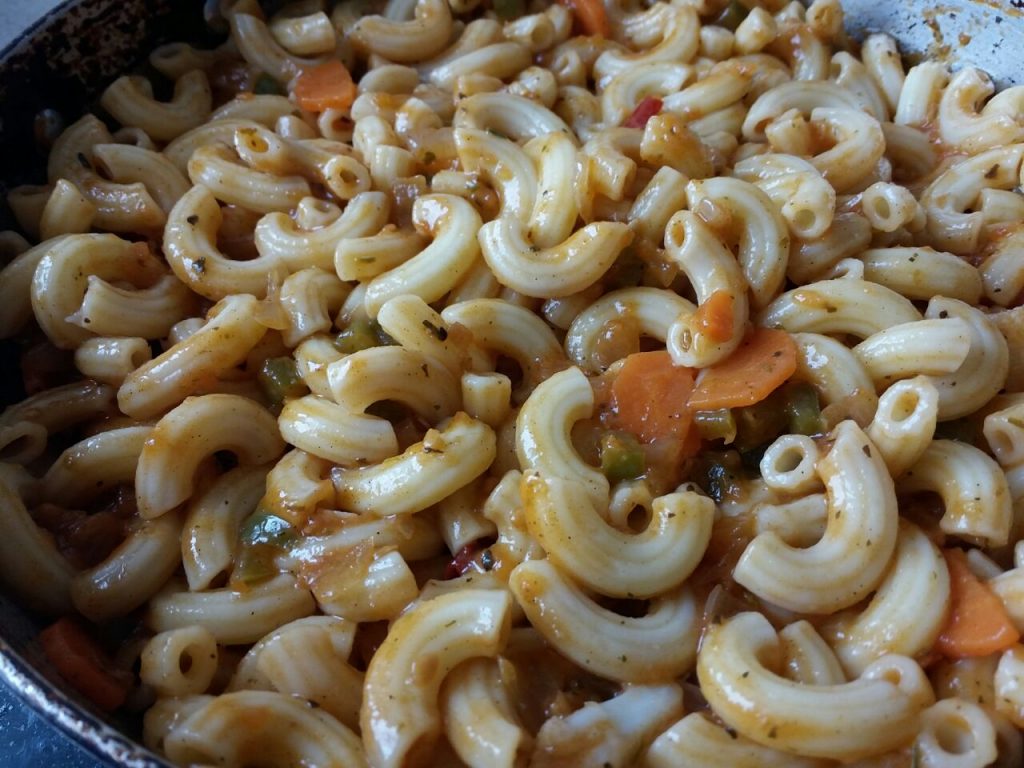 Basil pesto easy pasta recipe
Filled with the freshness of basil and goodness of pine nuts it can be made within no time and it will be yummy as well as nutritious and filled with medicinal properties. Health and taste are perfectly balanced in the recipe. It will be enjoyed by people who love herbs.
Please click here for the recipe->Basil Pesto Pasta Recipe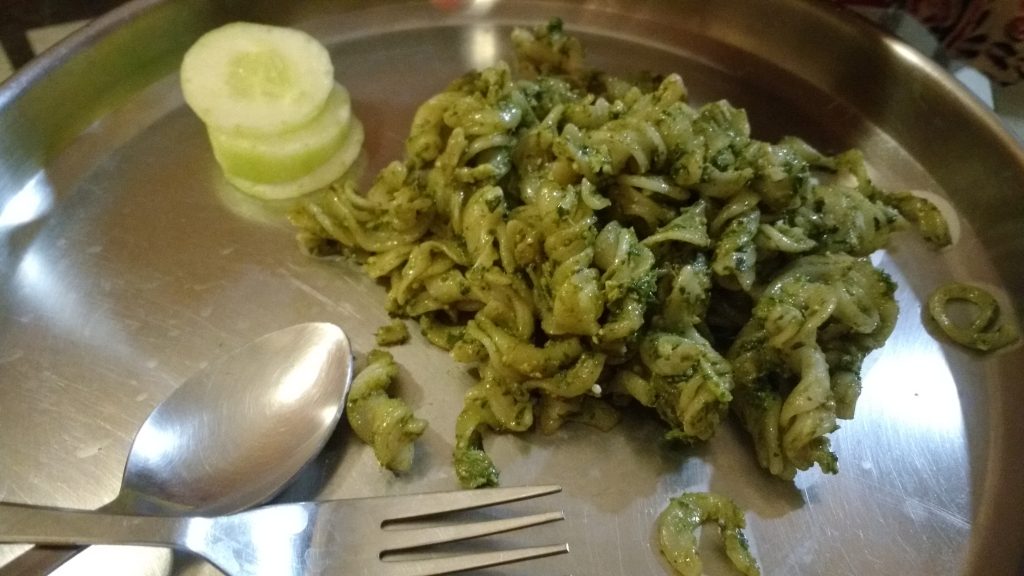 I hope you will enjoy easy pasta recipes by cooking pasta of the variety you like. Please do try them and serve to your guests and let us know the feedback. Happy pasta cooking.