Eco friendly Diwali need not sound boring! Let us make this eco friendly Diwali, an event to remember!
There is more to Diwali than to just burst some crackers. Here are some ideas to celebrate an
eco friendly Diwali
and yet have loads of fun!
Making Diwali special festival recipes
Think of any festival, the first thing that comes to our mind is food (at least to my mind!) To me, food is a form of love that binds the family and the whole community together. There is so much fun in preparing loads of sweets and savories together by the whole family. Preparing sweets at home includes procuring required items, shopping, soaking, pounding, mixing, kneading, making shapes, frying etc.
All these activities can be divided among the family members to make awesome homemade

Diwali sweets recipes

and

Diwali snacks recipes

.
You can even include kids to help you with mixing or making ladoos.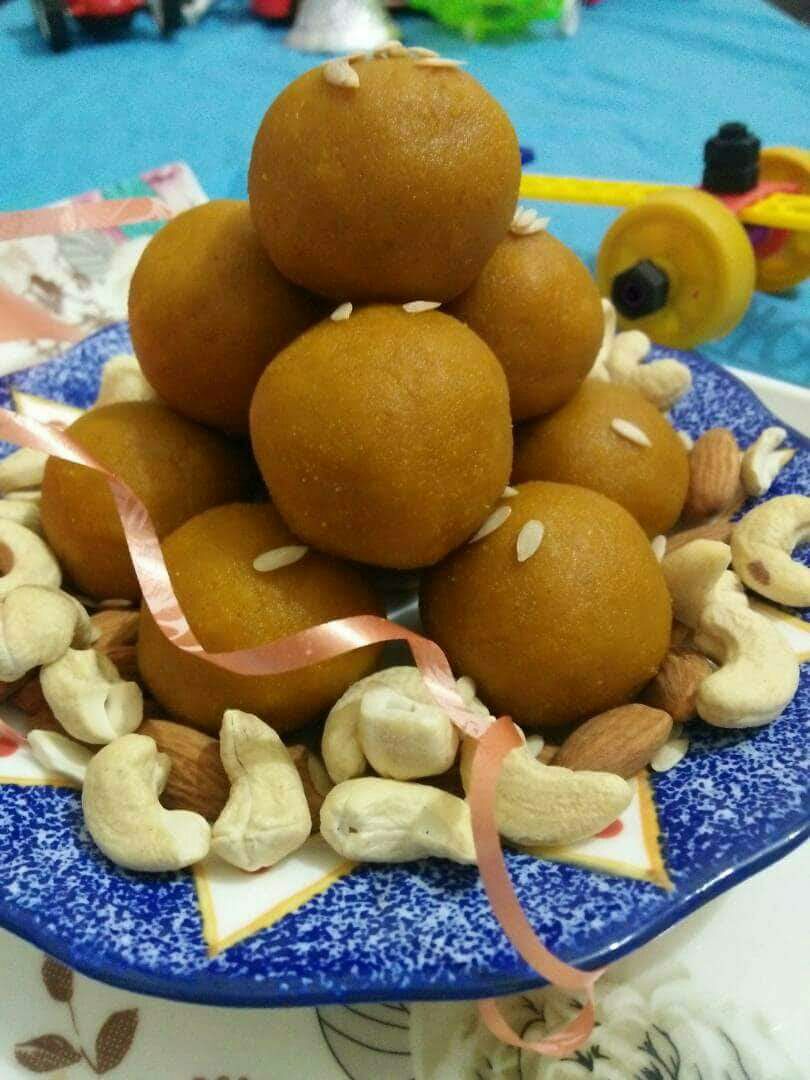 Get the diyas ready
Before the festivities begin, get those clay diyas washed and dry them completely. The afternoon time on the 5 days of Diwali can be used to making cotton wicks | cotton batti, filling oil in diyas and soaking the wicks. The soaked wicks stay on longer than the instant lighted ones.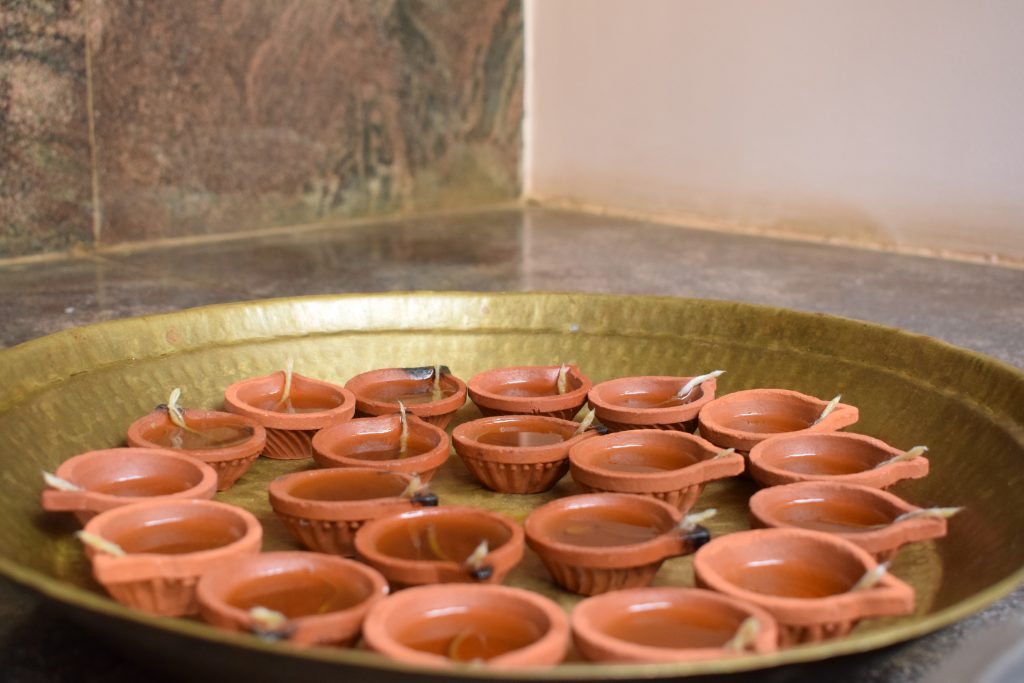 Fun with colors – rangoli time
Rangoli is another important part of our festivities. Even if you stay in small apartments, there is always a corner waiting to get adorned with Rangoli! Rangoli instantly brightens up the mood of the festival and sky is the limit to beautify the space if you like the art.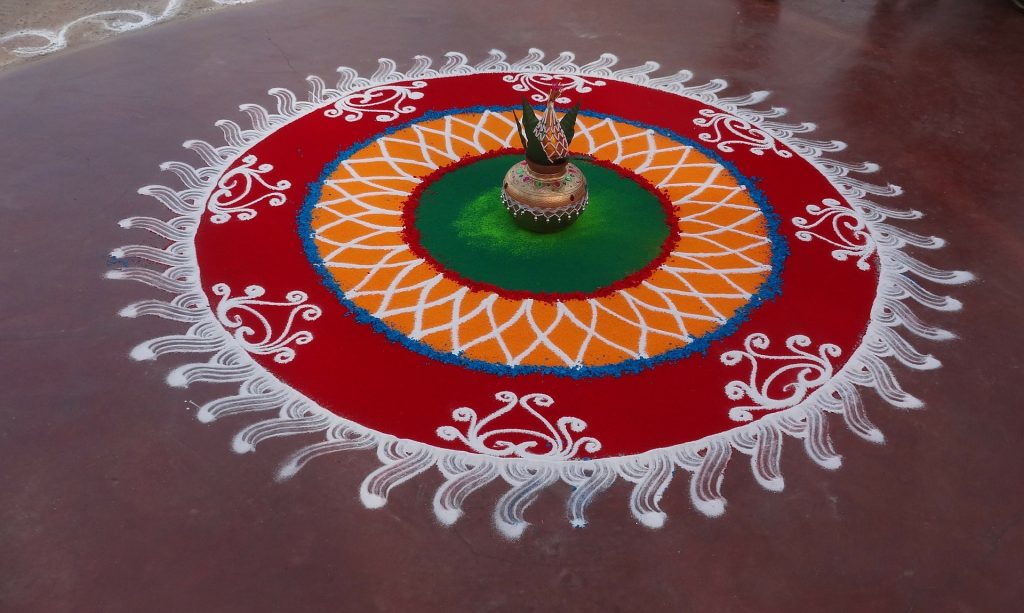 DIY – arts, crafts, gifts, decor and more!
To me, the best way to keep yourself engaged in free time is to indulge in some DIY! Nothing beats a handmade creation! It adds a unique look and special warmth to your creations. You can create give away boxes, in which you can place the homemade sweets to gift to your loved ones! You can also try creating some home decor products along with your kids like these.
An evening of laughter and pure fun
Evening time of Diwali can be used to place diyas in a most interesting way, almost like a Rangoli! Once the house and surroundings are well lit with lots of diyas and the family prayer is done, sit together to enjoy an evening of together time. Let your talents unleash and each person can showcase their most favourite skill. It could be singing, dancing, playing musical instrument, story telling, antakshari, making paper crafts, role play, skits, mime, puppet show, comedy session or even a silly game like who can eat more ladoos! You can even indulge in board games or some party games where it involves more people.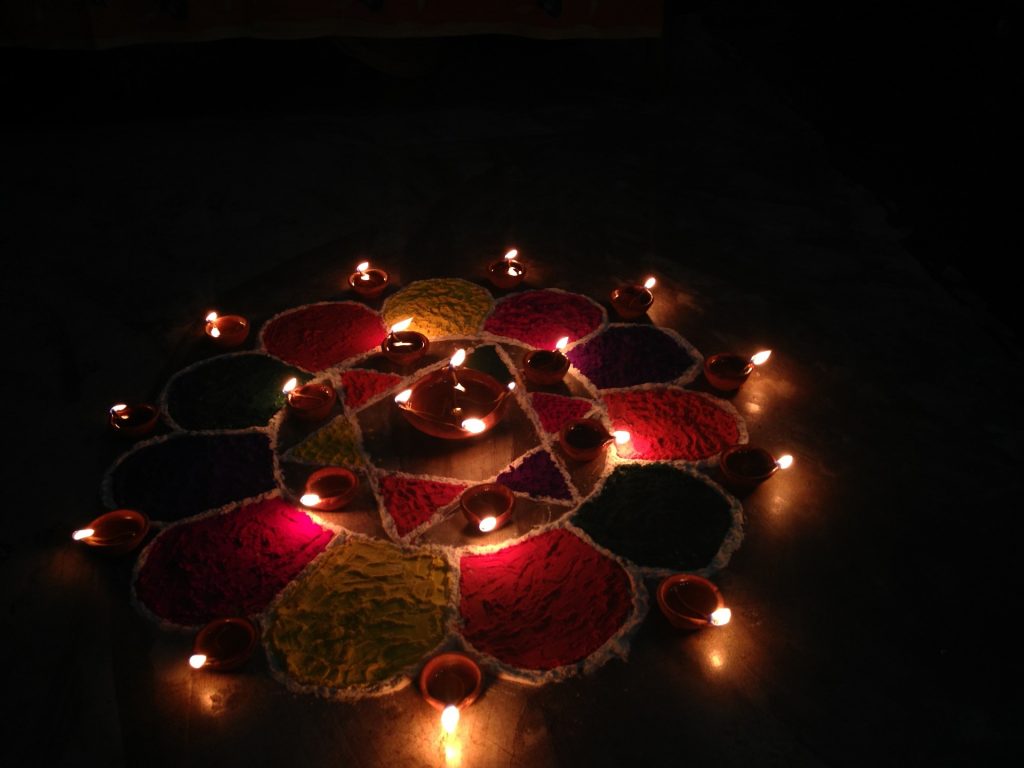 If you are a person who would like to observe how light brings cheer to our life, on this Diwali donate something to the needy, do volunteering, meditate and invite others to join the activities.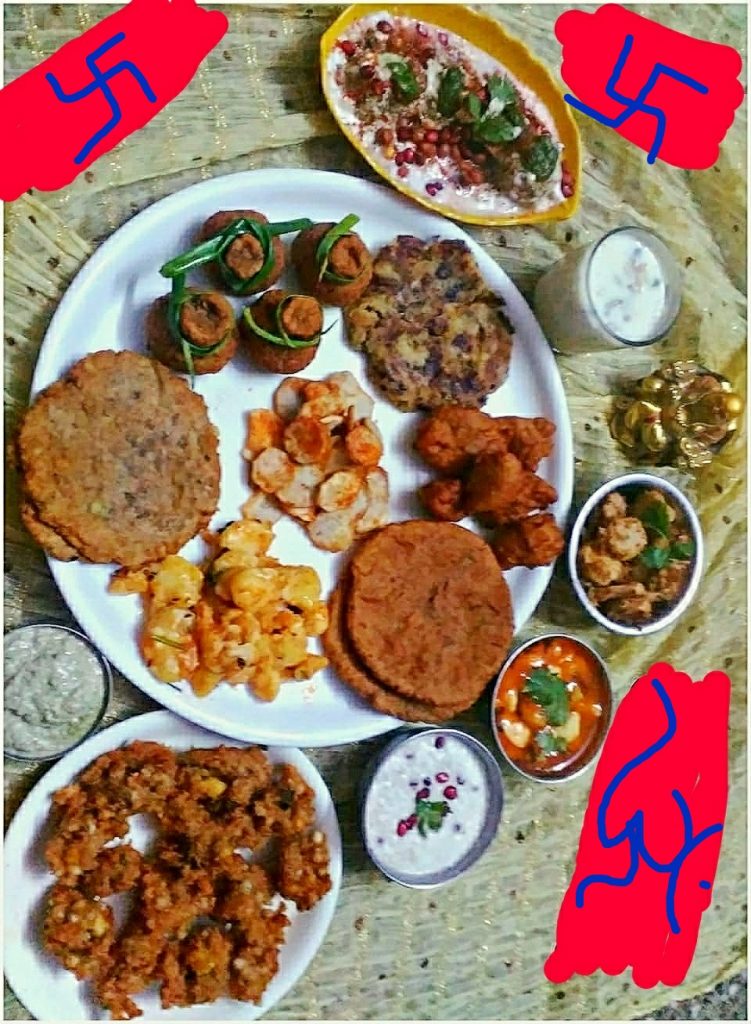 Let the evening end with a family meal with all the Diwali festival recipes. Have a happy Diwali in its true essence!