Makar Sankranti (the sun entering the Capricorn) is an important festival all over India. Here are 5 ideas for special dishes to prepare on Sankranti and Lohri
Lohri is a harvest festival which is celebrated in Punjab . The same festival has different names all over India. In TamilNadu it is called Pongal, in Bihar it is celebrated in the form of khichdi, Bihu in Assam, Bhogi in Andhra Pradesh, whereas in Himachal Pradesh and Haryana it is called Maghi.
Significance of Lohri
Basically Lohri is a harvest festival. It is celebrated with great fervor as the previous crop produce is at home and new crop has been sown in the fields. It is a matter of great joy for the farmers whose entire life revolves around fields and farming. It marks the middle of a winter season too. A day before Makar Sankranti huge bonfire is lit in the evening  and yields from the field in the form of groundnuts, sesame seeds, puffed rice etc are offered in the bonfire followed by distributing delicacies made from the nuts and new jaggery. It is also marked by performing gidda and bhangra –the traditional dance of the region.
In other parts of India the following day is celebrated by cooking Pongal and khichdi . Pongal is also made in jaggery juice as well and is called sakkarai Pongal or bellam pongal. In the eastern parts curd and chivda or flattened rice (poha) is also consumed. Khichdi is cooked and distributed among friends and relatives. kite flying is also associated with this day and in fact a kite festival is organized in Gujarat this day. In the ganga belt bathing in the river is considered auspicious on this day.
Following below are some recipes which are cooked specially for this day.
Til ki barfi- Lohri or Sankranti special recipe
It is very easy to make and involves only three items . It does not take much time to prepare the sweet. It is extremely crunchy and is an energy bar in itself. Sesame seeds are a storehouse of important nutrients. You can make and store them too.
Please click here for the recipe-> Til ki Barfi- lohri or Sankranti special
Dal Pinni Lohri recipe
Pinnis are another storehouse of nutrients which keep your body warm. Pinnis are very famous in Punjab. They are delicious and tasty. They are gifted during various festivals too.
Please click here for the recipe-> Dal pinni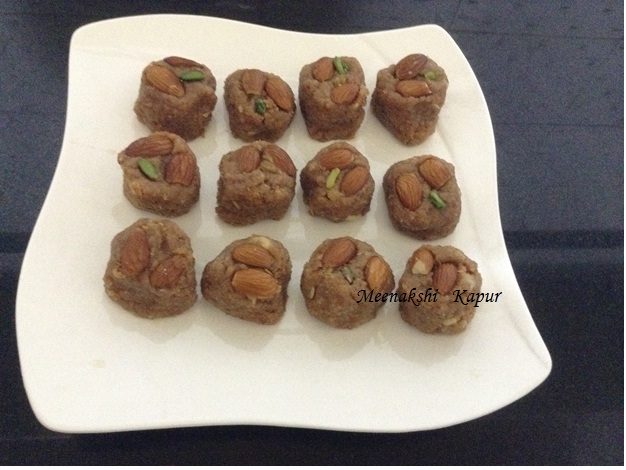 Peanuts Til ki chikki(home made energy bar) recipe
Peanuts coupled with sesame seeds provide that extra energy which you require during this season.
The sweet is made with in five minutes and also eaten up that fast too. Make sure you make heaps of it otherwise you might loose your share.
Please click here for the recipe-> Peanuts til ki chikki(home made energy bar)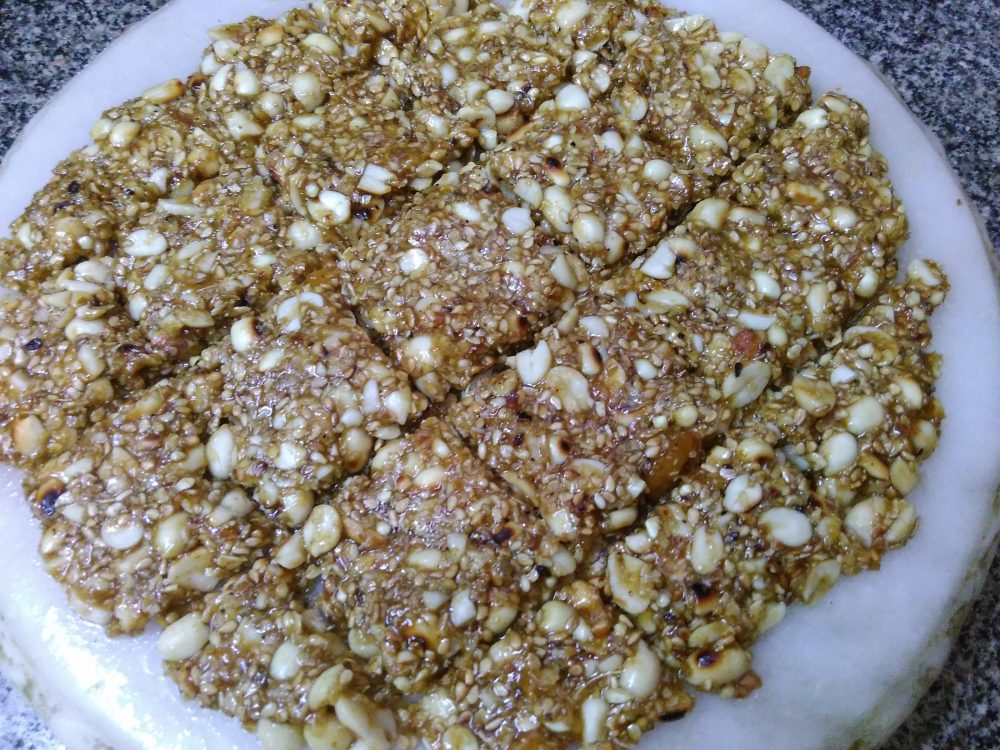 Til Mawa ladoo Lohri recipe
Mawa or evaporated milk is rich in fats and thus is again an important energy source which is needed for the body. Mawa is extremely tasty and this ladoo will be a hit.
Please click here for the recipe-> Til mawa ladoo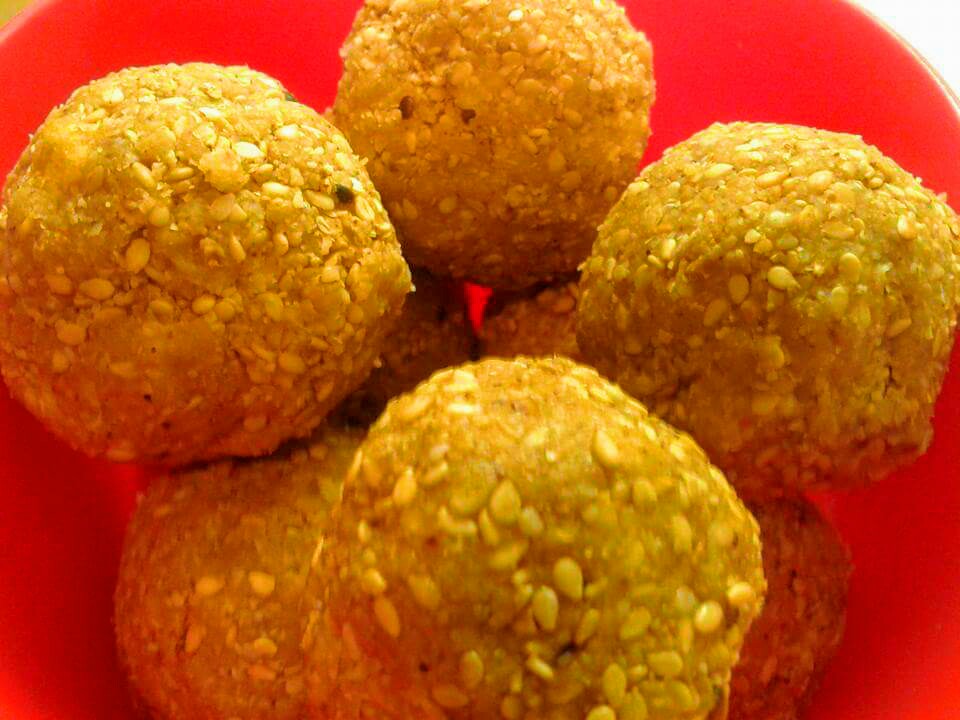 Moong dal khichdi recipe
As I said khichdi is eaten in certain parts of the country . Moong dal khichdi is an easy option for people who like eating salty items. You can add veggies and make it more delicious. Eat with a dollop of ghee on top, papad and curd. It is very easy to make and is a whole meal in itself.
Please click here for the recipe -> Moong Dal khichdi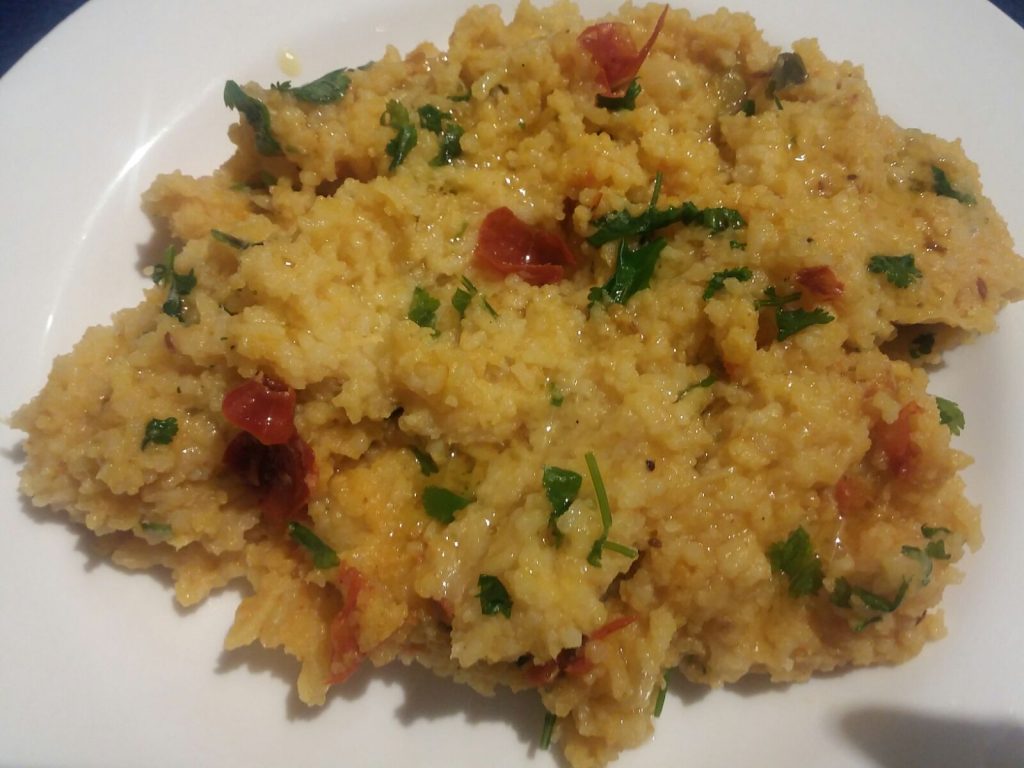 I have outlined five various recipes which you might like to make for this Lohri/Sankranti. You can also go through the page to browse more recipes of your choice. Have a happy lohri and happy cooking.