Try these 8 tricolor recipes that help you celebrate Indian Independence Day in an engaging way!
Time to see the tricolor Indian flag reaching for the skies on the eve of 70th Indian Independence day on August 15th 2017! I have fond memories of Independence Day and Republic Day from my childhood. We would practice all the patriotic songs from a week before to be performed at the school assembly on Independence day. Sometimes I would even prepare for a speech on Independence day, where the text was mostly written by dad. When I got an opportunity to visit my dad's workplace, I used to participate in some singing/drawing competitions. Also sweets and chocolates were distributed as part of the celebrations. Independence day celebrations today are not limited to such cultural activities but innovation in food has also become the focus after flag hoisting ceremony.
How are you celebrating the Indian Independence day this year? Today there are celebrations right from kindergarten days and parents would be requested to dress their little ones in tricolors of our national flag or there would be a fancy dress walk depicting freedom fighters. Why not make it more interesting with some tricolor recipes too? You can also use them to contribute in your colony where food is part of the celebrations on August 15th.
This super easy recipe is a delicious dessert that is made with bread and milk cream. For sure your kids are going to love this!
Please click here for the recipe -> Tricolor Milky Heart Bite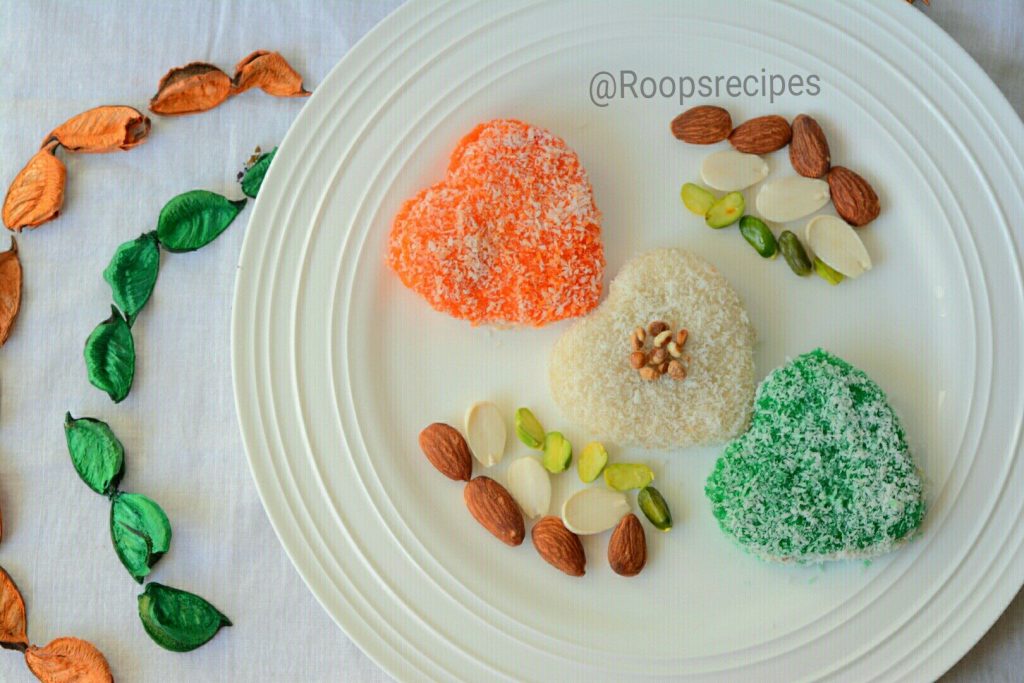 Make your regular idlis more inviting with this simple recipe. Also a great way to convince your kids to finish breakfast without hassles.
Please click here for the recipe -> Idli Sandwich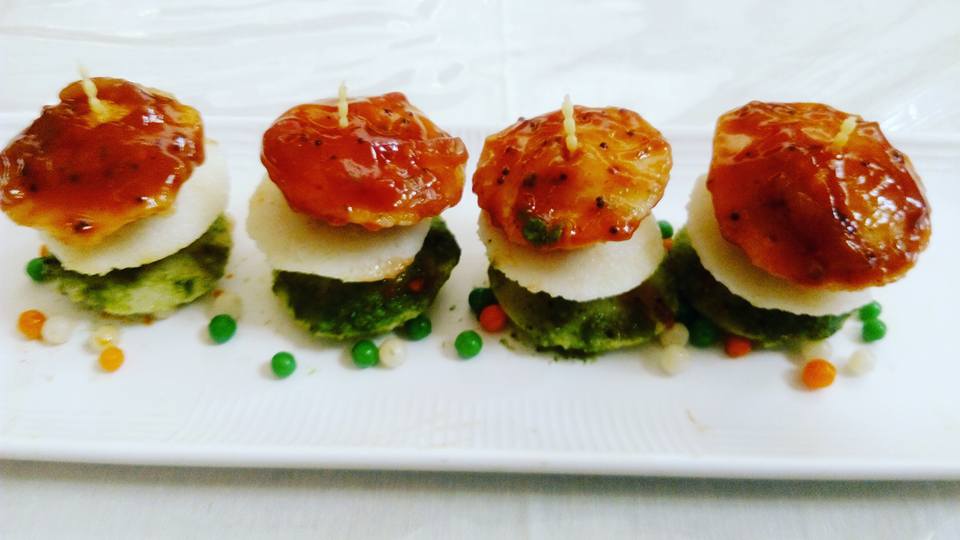 Upma is a dish that is easy on cooking and light on tummy. This can be a great option for breakfast during Independence day celebrations.
Please click here for the recipe -> Tricolor Veggie Upma – Easy & Healthy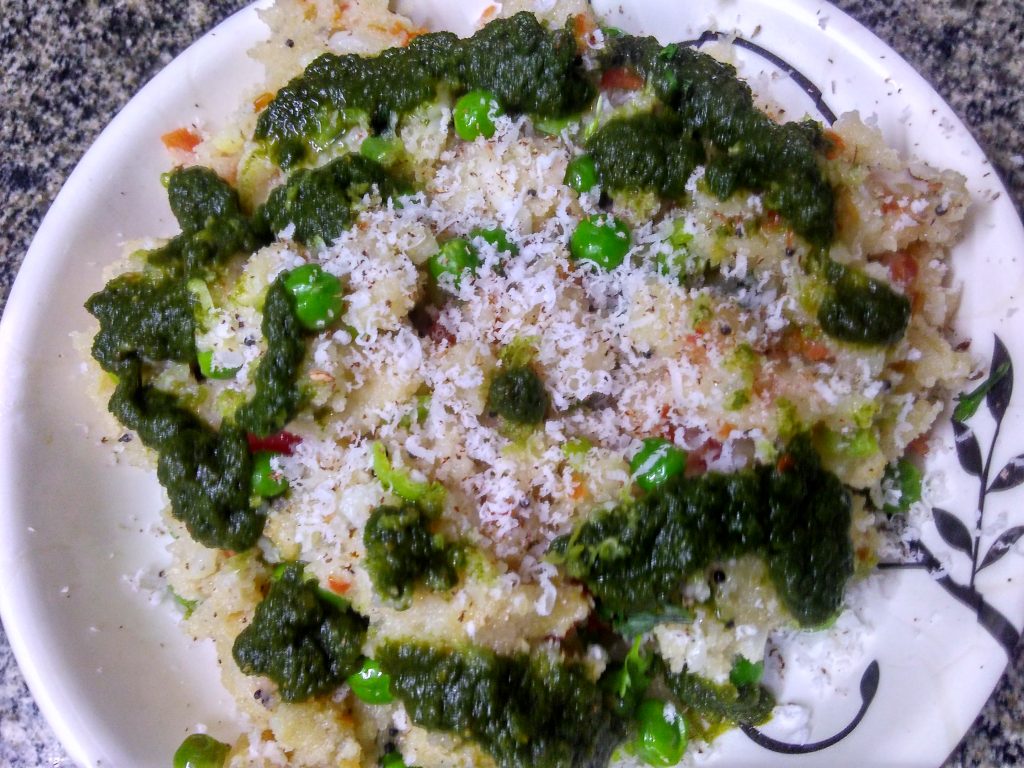 We know that capsicum usually comes in saffron, green and yellow colors. Though white color is missing as per flag colors, this colorful dish can be served with rice.
Please click here for the recipe -> TriColored Stuffed Capsicum – Tasty
This innovative Independence day dish is yummy and takes care of nutrition too as we use pureed vegetables as the side dish.
Please click here for the recipe -> Tricolour Paneer Idli – Yummy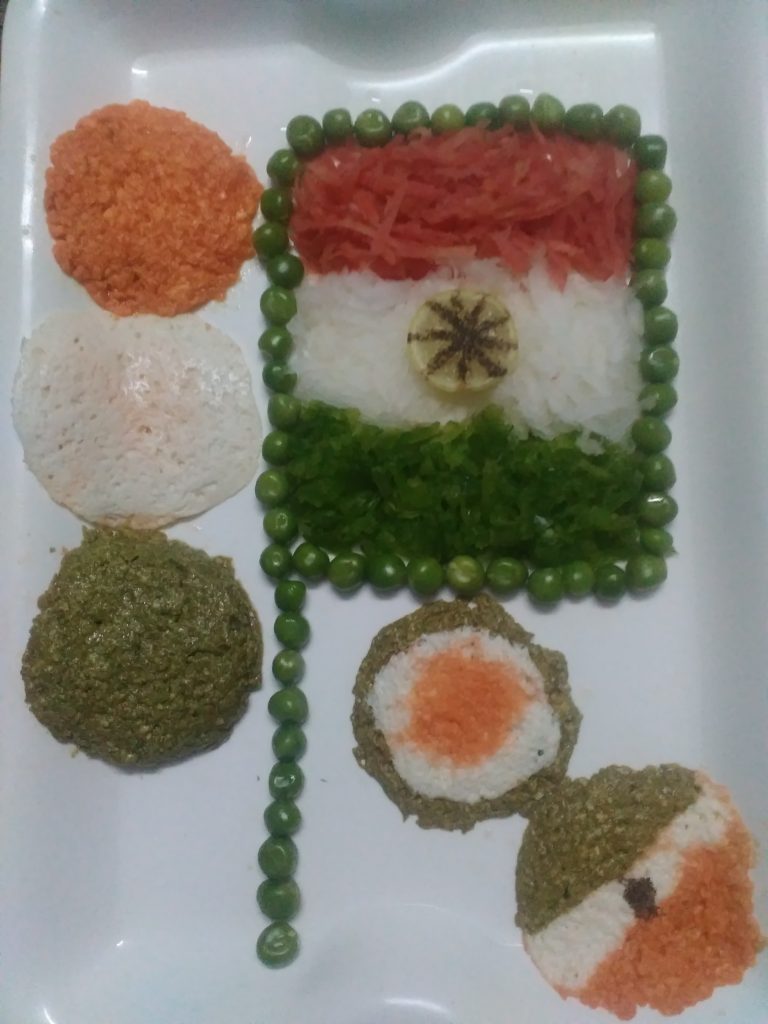 Would you like to prepare some special rice as part of Independence day lunch? Look no where, this capsicum masala fried rice is your best bet.
Please click here for the recipe -> Tricolour Capsicum Masala Fried Rice – Tasty!
 
Kids love muffins more when they come in different colors and shapes. This tricolor muffins come in handy for a play date or as a tea time snack.
Please click here for the recipe -> Tricolour Muffins – Tasty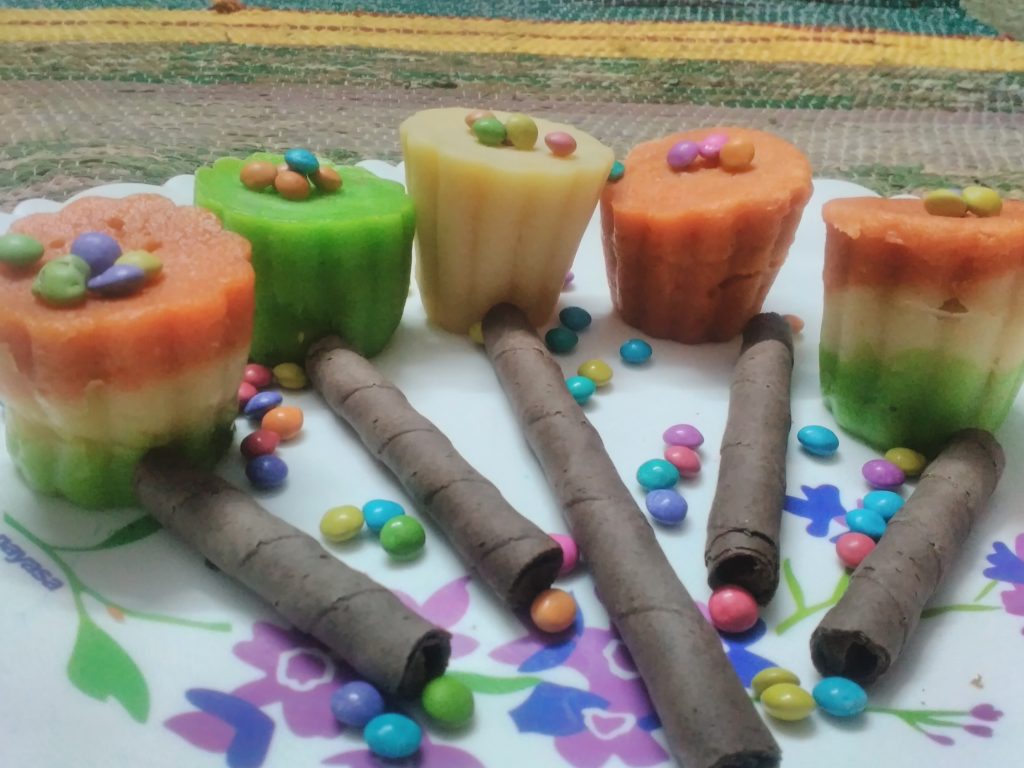 If you are wondering if this recipe calls for eggs, then you are mistaken. This recipe calls for creative use of aloo, paneer and green peas to produce an effect that looks like an egg. Check the recipe for more details.
Please click here for the recipe -> Tricolour Veggie Eggs – Tasty and Simple